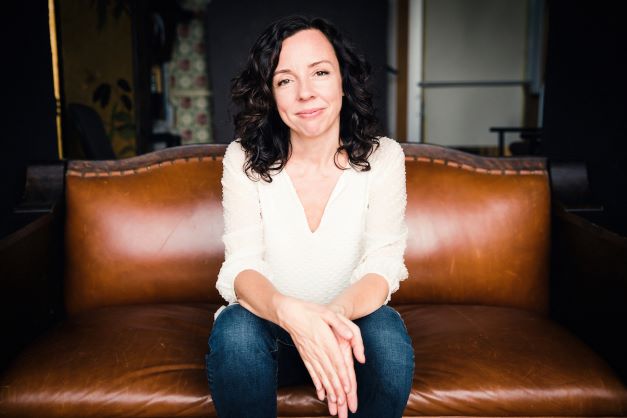 ACTING COACH: Heidi Marshall is a top industry acting coach for auditions, screentests, and performance coaching.
Heidi Miami Marshall's career has spanned over 25 years as an Acting Coach, Film and Theater Director, Casting Director, and Acting Studio Owner. Her entire career informs her coaching eye and influences her aesthetic for working with actors.
Originally, Heidi was the lead Casting Director at The Telsey Office for the Broadway musical RENT, as well as for 70+ projects in theater, film, TV, commercial, and voiceover. Heidi has directed on the Broadway shows The Addams Family, Baz Luhrmann's La Bohéme, and The Color Purple. Renowned Director Luhrmann says, "All of Heidi Marshall's work has led me to see that she's a director of first rate talent and ability."  
Now the owner of a top acting studio, she's coached countless actors into roles. She is frequently hired by directors and production studios to prep actors for auditions, screen tests and performance. Her acting clients have appeared on big and small screens, from network TV to indie film to blockbuster hits. Talent spans from new actors to Emmy award-winning.
Heidi is frequently hired by directors and production studios to prep actors for auditions, screen tests, and performance. Notable collaborators include John Turturro, Baz Luhrmann, and Rob Marshall (no relation).  
Heidi's aesthetic is to build with shape and detail from what an actor brings quite naturally. Her actors' performances are honest and derive from the actor's instincts.
As someone constantly in audition coaching mode, Heidi has her eye on the ever-evolving biz and loves supporting the actor through phases of audition prep, self-taping, screen tests, and performance. She enjoys shaping material in response to the actor's natural presence and humor. 
Also a director, Heidi's simultaneous filmmaker career provides a keen sensitivity to what is needed from actors. Her directorial skills quickly shape scenes and help actors make bold, clear, playful, and strong choices. Her filmmaking skills help actors move from analysis into playing the scenes in space and time with incredible attention to detail. Casting Directors, Agents, Managers, and Directors have teamed up with Heidi to get their actors across the finish line in auditions, screen tests, and production.
Heidi has worked with high-level performers who have never acted before, as well as seasoned, award-winning veteran actors. Her actors range from youth to people of a certain age, and they span diverse backgrounds and orientations. Each artist is a talent that she adores supporting in the process of creating strong and uniquely individualized self-tapes and performances.
Follow some of Heidi's clients on screen and stage: Halle Bailey, Jack Harlow, Julianne Nicholson (Emmy Award winner), Jackson Wang, Fantasia, H.E.R., Thomas Doherty, Chaka Kahn, Rueby Wood (Emmy nominee), Maren Morris, Rhiannon Giddens, Danielle Pinnock, Jesse James Keitel, Analisa Velez, Raul Castillo, Saycon Sengbloh, Lily-Rose Depp, Michael Cimino, Angela Lewis, Winnie Harlow, Alexandra Turshen, and on-set coaching for Little America (Apple TV+). She also has clients shining bright across countless Broadway stages.
Below, check out PRESS & MEDIA, MY JOURNEY, and STUDIO MISSION.