Athena Colón
Athena has been my trusted tag-team coach for many years! Athena is a tremendously skilled coach who will draw out your confidence and (re)energize your work. She has a loving, magic touch with actors. I often partner with Athena in the prep process for actors in screen tests and role prep—including Halle Bailey (The Little Mermaid). Actors just adore Athena's laser-focused, energetic coaching! Athena also has expertise in coaching teens.
Superpowers: specificity, improvisation, physicality, energizing character, comedy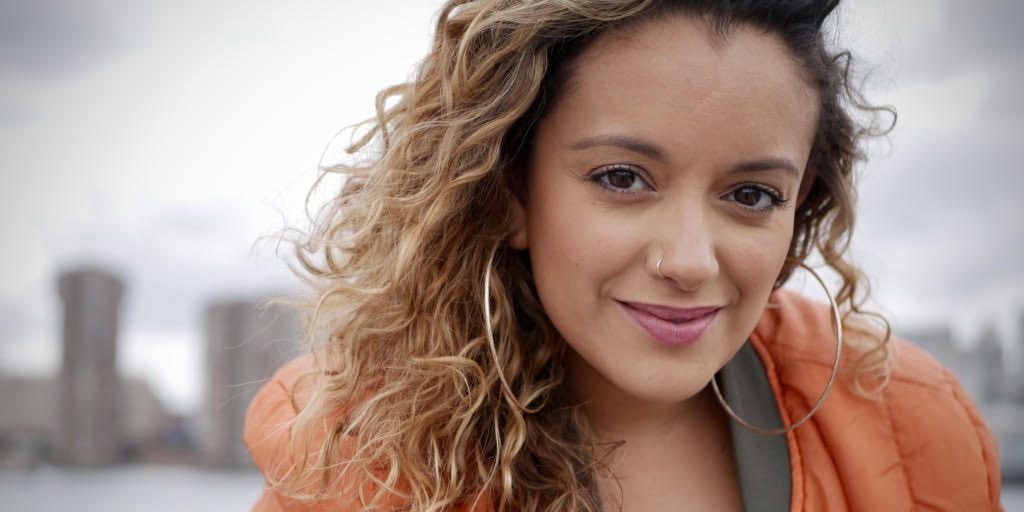 A NOTE TO ACTORS FROM ATHENA:
Hi actors!
It's really about your process and what you need.
From my experience, coachings work best when the actor is prepped. Who are you? What is your relationship to the other person? What do you want? What's in the way? Where are you? What's your overall arc in the scene? And the list goes on!
I personally enjoy getting coached when I am prepped. I also like a little cushion time before the deadline in case I want some time to review my takes. I'm a fan of having fun and getting the work done with ease.
—Athena
HERE'S WHAT ACTORS SAY ABOUT ATHENA:
"Athena was brilliant at helping break down the moments in the scene and bring in more sides in the character along with the circumstances and reality of the world of the film. I felt confident and ready to work in the room, and trusted the work we'd done. The audition went great and I was able to do my best work."
"It is so important to walk into a room feeling so prepared that you can deliver in any situation. Athena gets to the bottom of a text quickly. She recognizes your strengths to bring out a variety of colors and tactics to tell the story. I felt free working with her and really allowed myself to take risks in the audition room."
— Reece Vernier Santos
"I walked out of my audition feeling whole and happy and confident that I brought my best! Thank you for your coaching! It was SO valuable. In one short hour, you were able to break down the scene and help me fortify a strong emotional prep for a major audition."
— Chris Russell
"I got to know how terrific a coach Athena is when she helped me work on a pilot audition. She partners with you to find the truth and nuances of the scene and character, while also making sure the best of you is captured. Her work is rich and nuanced and fully supports the individual process."
—Farah Bala
"I just wanted to share that I finally booked (and yesterday filmed!) my first costar role in an episodic. Thank you so much for your insights and guidance over the last year. It was definitely a team effort to get to this point and you have been very much a part of my growth!"
—Amy Rauch
"Athena, I'm sitting at my desk, holding back tears, just thinking about all the work and auditions we put in…"
—Natasha Murray, after booking a role on THE BLACKLIST
ABOUT ATHENA
Athena Colón is a bilingual, native New York actress, teaching artist and acting Coach. Athena has worked as an independent teacher and coach in New York City for 10+ years. She has trained with former Telsey + Company casting director Heidi Marshall as a coach and joyfully prepares actors for screen tests and auditions. She is the recipient of the BRIO Grant from the Bronx Council of the Arts. While earning her BFA in Theatre from Long Island University–C.W. Post, she co-created a Suzuki-based performance, Third Child, which toured Italy, the Czech Republic, and New York City. Her recent TV credits include: NEW AMSTERDAM, BULL, Martin Scorsese's VINYL, JESSICA JONES, and LAW & ORDER: SVU. When she's not acting on stage or film, Athena facilitates acting classes and conducts theatre workshops in NYC. She proudly collaborates with Heidi Marshall Studio and DreamYard.